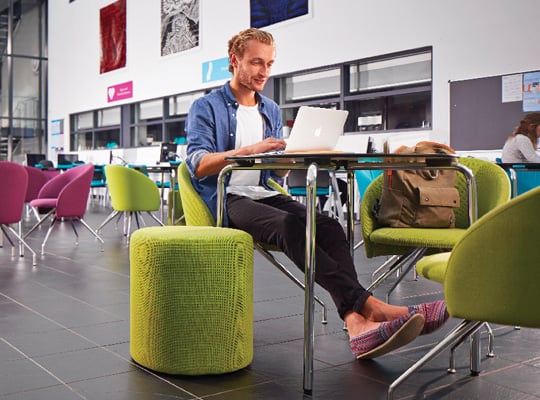 Getting started
There is support and guidance for all students who wish to apply for an online postgraduate degree. If you have decided that the University of Birmingham is the right choice for you, it's time to put an application together. Use our checklist below for a step-by-step guide on the requirements for submitting your application.
Application process
Choose a programme to apply for, by selecting from the titles below:

Gather and submit your application documents.

These vary depending on which programme you choose to study. An example of the types of documents you need are detailed below:

Certificate/transcripts: Bachelors Certificate or transcript (or equivalent): In order to assess your academic eligibility, you must upload a copy of your Bachelors or alternative qualification certificate or transcript stating the final overall grade of the qualification.
A statement of purpose: This is your chance to explain your motivation for applying, your educational and professional background, and why you feel the online programme is right for you. This may not be a mandatory step for your programme, so please consult your Student Recruitment Coordinator for more details.
Reference: One reference dependant on entry mode: your reference can be either be uploaded to your application by your referee or emailed directly to your Student Recruitment Coordinator. Depending on your eligibility, this may not be required, please speak to us for more details.
Curriculum vitae (CV) or résumé: You need to supply an up-to-date CV, so we can verify your skills and experience. This helps us to make sure you have the right entry requirements and appropriate background for the programme you wish to study. It's a chance for you to demonstrate your suitability as a prospective student, rather than an employee.
Evidence of language: If your first language is not English, you can still apply, though you will need to provide evidence that you have completed one of the following:

Test of English as a Foreign Language (TOEFL) exam
Pearson Test of English Academic (PTE Academic)

The level of English necessary for each programme varies, so please see the specific entry requirements for more information.

Have your application reviewed by a member of our recruitment team:Once you are ready to apply, email your application and supporting documents to your dedicated Student Recruitment Coordinator for review.They will check through your documents and compare them against the entry criteria. Your Coordinator is there to provide guidance, advice and honest feedback throughout your application process, so it's good to keep in regular contact with them until your start date.

Submit your application: After you submit your application, the University will review every aspect in detail. As a Russell Group university, we stick to a rigorous, case-by-case evaluation process.

We aim to make decisions as quickly as possible, sometimes on the same day your application is completed! However, please note that at times in the intake this can take an average of 48 hours, sometimes a little longer. You will either receive an unconditional or a conditional offer, or a rejection, after which you will not be able to reapply for at least 12 months.
Request more information or a consultation
Note: * Required field
Keen to learn more? Our expert team is ready to answer any questions you may have.